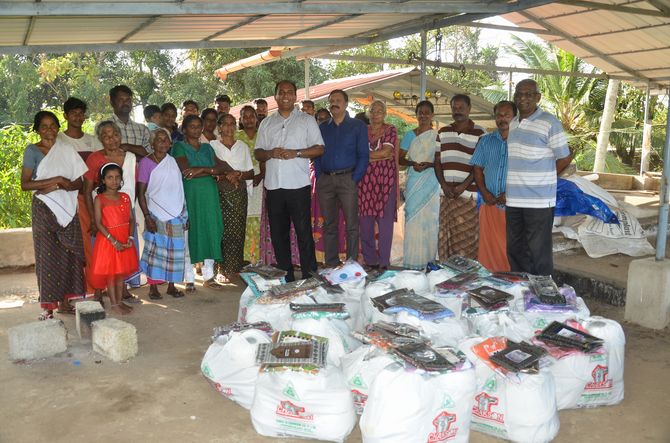 Help to the Kerala Flood Survivors
The aftermath of the biggest deluge in a century that almost washed off the southern state of Kerala is heart wrenching. Millions got displaced and homeless while hundreds reported dead. CFI Trust has reached out to thousands of needy during this hour of crisis

Flood Fury
Millions had to take refuge in relief camps arranged by government and other welfare and humanitarian organizations during the devastating floods. The biggest concern during this time was supplying basic amenities such as food, water, and clothing to the flood affected.CFI trust stepped up to the need and supplied them with necessary amenities

CFI Trust Relief Works
Flood condition polluted land and water alike and there was a dearth of clean drinking water. CFI trust supplied clean drinking water bottlesto the people in the relief camps. Apart from this CFI Trust provided food packets and necessary clothing as immediate relief to the ones affected.
People who have lost property and their dear ones found it difficult to settle down once the waters receded. CFI trust provided such people with Groceries (rice, condiments, spices, cereals, pulses and so on), kitchen utensils, Bed sheets and clothing, and vegetables for few days. Looking at the rise in flu and illnesses and epidemic like situation, we provided medical aid, sanitary supplies for babies and adults, and mosquito repellents
CFI Trust stands with all those affected by the floods, as they rebuild their lives.Let us hope and provide all support to the people of Kerala, who are battling to rise again.