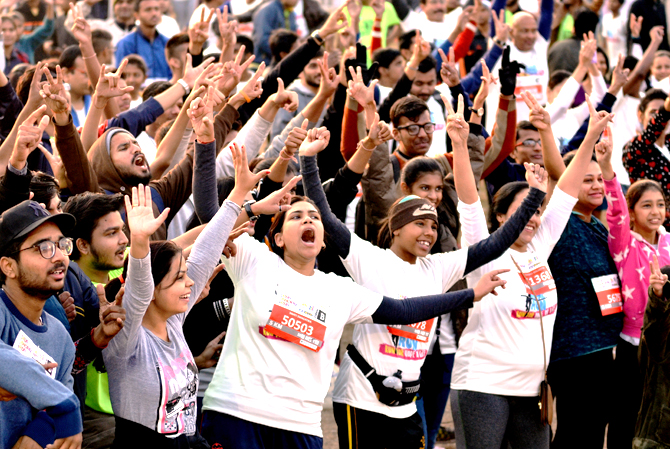 Run for Hope of Life
Run Bhopal Run (RBR) is a flagship event organized by Bhopal Runners - a citizen's initiative, to promote health as a way of life with running as its preferred activity to spread the message of fitness and well-being. This year CFI partnered with RBR as its co-organizer. CFI is committed to partner with efforts that build a culture of health and well-being among people. Cities become livable by the people who define its culture and livability.

The Run Bhopal Run event, every year pays homage to the victims of Bhopal Gas Tragedy and this year promoted organ donation to save lives that otherwise could be lost. Thirty three years ago on December 3rd, 1984, Bhopal witnessed one of the worst industrial disasters in the world. Extremely toxic methyl isocyanate gas leaked from the Union Carbide Factory killing thousands of people both awake and sleeping in the intervening night.

On 3rd December 2017, the Run Bhopal Run was organized with the theme 'Run for Hope of life' which included a 21 Km half marathon, 11 km and 5 Km run, where 26 people from CFI Charitable Trust wearing white caps ran with them.

CFI staff volunteers and Livable City Project staff took charge as nodal agents of key posts from where volunteers' efforts were coordinated. Volunteers at these posts ensured timely supply of fruit platter, biscuits, energy drinks and drinking water to the runners. CFI put forward amazing teamwork with enthusiasm and the event indeed was a time of networking. It was also a moment to think forward, an occasion of networking for alerting the impending danger of non-Communicable diseases which constitutes 55% of diseases that invade the cities and villages across India.