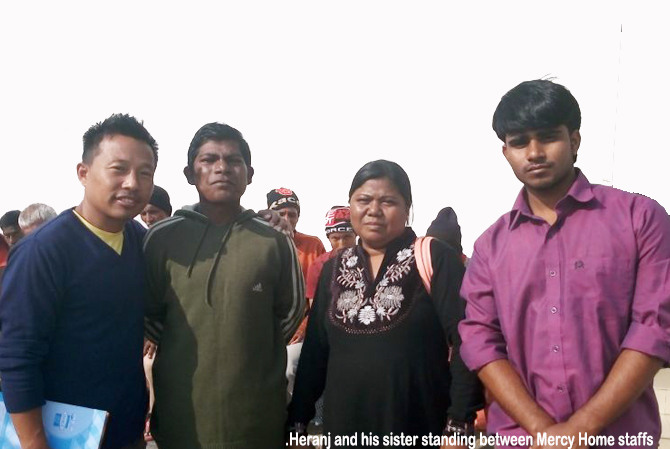 Heranj* was roaming on the streets in shabby clothes when we found him. It was on 2nd Feb 2018, Empart's staff brought him to Mercy Home.
Due to mental instability, he was not able to remember anything regarding his past and was silent. He was given medication and counselling regularly. Eventually, there was a rapid recovery in his mental stability. Within a couple of months, he came back to normalcy. He was highly educated and was working as a teacher in an International School.
Due to depression he left home and was wandering in the streets. His life is renovated at Mercy Home and today he has smile on his face. His parents were desperately searching for him, were overjoyed when the staff contacted his parents. Consequently, he was re-united with his family.