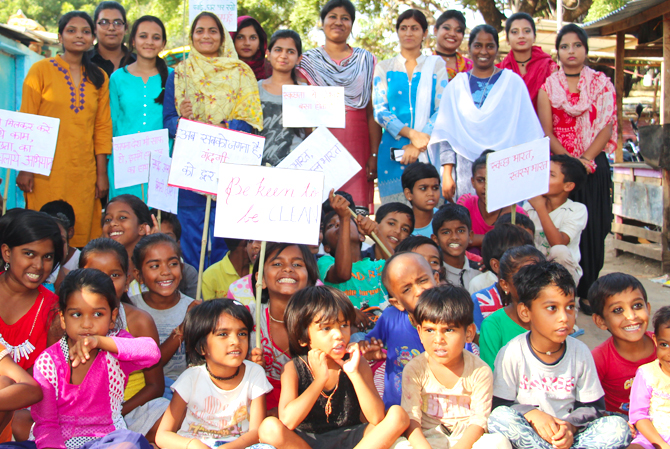 The poor are characterised by low health seeking behaviour due to a variety of reasons as lack of awareness, and the questions of affordability, accessibility and availability of medical care. Poverty and livelihood compulsions aggravate the situation. Low status of women makes the women particularly vulnerable.
While this is the situation on the side of the people, when it comes to the health care providers, there is a non-responsive public health care system rendered dysfunctional due to lack of drugs and facilities and steeped in corruption. Then there is a parallel system owned and controlled by the private entrepreneurs which is commercialised to the core. In this context, CFI Charitable Trust has initiated a health programme in the slums of Bhopal to bring in an effective equation between health have-nots and the health care system, thus ensuring health care to the needy and the marginalised.
It is visualised as a Community-Civil Society-Private Public Partnership (CCPPP) model. On the one hand, the health consciousness and the health seeking behaviour of the community are enhanced, and on the other, the accountability of the health care system is ensured. A pilot project is initiated in the slums of Bhopal in partnership with EKAM Foundation, the health care delivery system and the key stakeholders in the health and social welfare sectors in the Govt and NGOs. Collaboration with UN bodies is also anticipated.