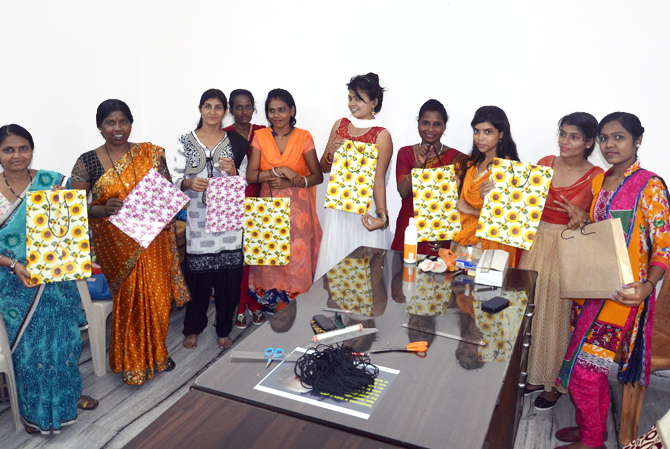 Empowering women to stand on their feet
The objective of skill development is to create a workforce empowered with the necessary upgraded skills, knowledge and nationally recognised qualifications to gain access to decent employment and ensure competitiveness in a dynamic market. It aims at increasing the productivity and employability of the workforce (wage and self-employed) both in the organised and the unorganised sectors.
It seeks the increased participation of youth, women, the disabled and other disadvantaged sections of society and synergised efforts of various sectors to reform the present system with enhanced capability to adapt to changing technologies.
Keeping these objectives in mind, CFI Charitable Trust runs various skill-development programmes in various states. The efforts have resulted in giving economic stability to many people, particularly women who are able to support their families.
Special skill-development classes have enabled them to learn the manufacturing of products like candles, soaps, cleaning liquids and puppets.