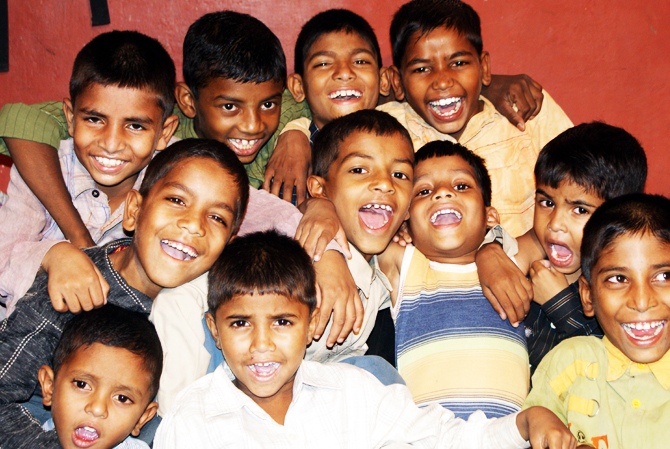 Hundreds of deprived children are fed and clothed, cared and sheltered, reared and educated through our homes and many have been educated through our residential schools. Our Centres provide safe and conducive environment for children exposed to hatred and violence.
It is heart-breaking to see children begging on the streets of our cities, railway stations, bus stands, religious places and metro stations. It is common sight to see children washing plates, picking rags, eating from the garbage cans and begging for a living. This is the weakest, vulnerable and the most exploited section of Indian society. Child abuse is also reported widely.
The safety of our children in our metros is very alarming and not only government but every responsible citizen have an obligation to work toward the safety and well being of the destitute children.
The children in our homes are orphans, semi orphan and those that are rescued from the streets of cities. At our Home, they are safe and secure, well fed and clothed. They go to good school, play with their friends and are able to celebrate their life every day.
Happy childhood is every child's right!