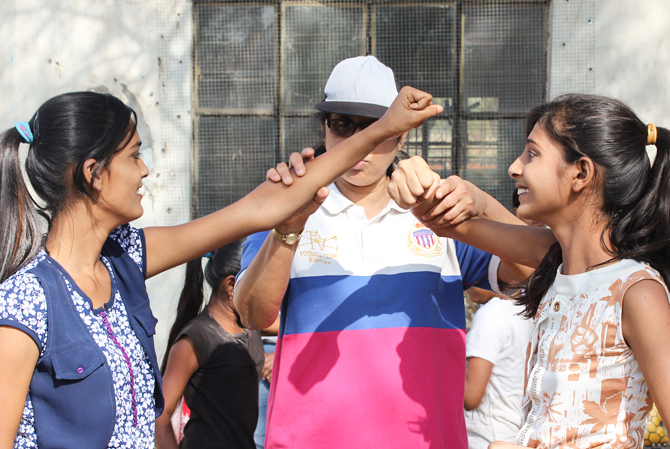 CFI Trust, in collaboration with 'Rising Aryavarha Welfare Society(RAWS), conducted self Defense training in Piplani Slum.

The core objective of the training program was to teach girls to defend physically in a difficult situation.

43 Participants took part and was benefitted with this training program.

The participants were also given orientation to health, hygiene, self-empowerment, livelihood, etc.
Along with lectures and discussions, practical training and instructions were given.