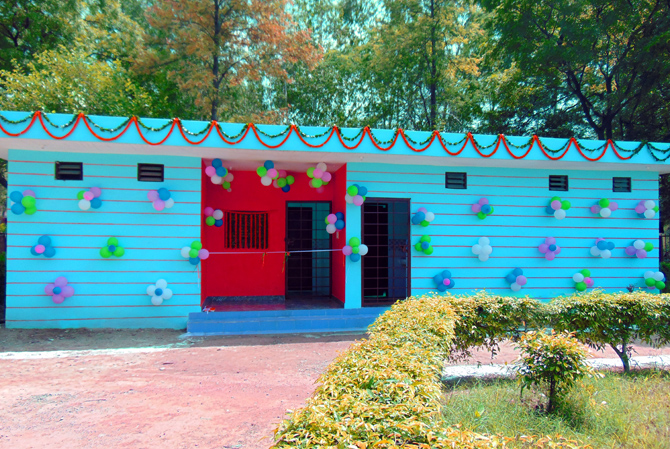 Restoring dignity of the under privileged- Building Toilets
Open defecation is one of the biggest sanitation problems in India. Morethan 190 million of the one billion people worldwide who do not have access to proper sanitation, live in this nation. Women risk exposure and shame everyday because they have no option but to defecate in the open. Though many of them spoke up their legitimate and justified fear of assault; still it is an unsettled issue.
CFI is privileged to be invited by the government of India to be part of the 'Swachh Bharat Abhiyan.' CFI has been in the forefront for the wellbeing of the poor and the needy in north Indian villages since last 19 years. We serve people in the field of health, sanitation, education, agriculture and provide trainings to natives to stabilise progress.

Our health awareness programs have helped thousands of villagers retain health through hygienic practises like using toilets and washing of hands with soap. There has been a reduction by 31 per cent in open defecation.
59.5 crores of people in the country do not use toilets. Open defection is the main reason for 1.88 lakh diarrhoeal deaths among children every year in India.
The strategies of CFI trust have been transformational and developmental, and have seen a great shift and change in the masses by educating them to use proper hygienic sanitation facility. Hope and pray for a cleaner and healthy India, where all live in peace and harmony.